Goodway Machine Corp
Founded in 1945, Goodway Machine Corp. a well-recognized Taiwanese manufacturer of CNC lathes, recognized in Poland and in the world. For 45 years, Goodway has been dedicated to the production and development of CNC lathe and has been selling over 55 countries globally with its own brand. The production line consists of multiaxis, vertical, horizontal and swiss type turning center. Recently, high precision cylindrical and center-hole grinder has been added to the collection, Goodway provides a wide range of turning and grinding machines that support comprehensive fields such as the aerospace, automobile, energy and 3C industry.
Goodway's headquarters and manufacturing facility are located in Taichung. Goodway's latest investment in Taiwan was the construction of a modern factory with an area of 60,000 m2, where the production of, for example, vertical turning centers was moved and developed. To improve the production process and become independent from sub-suppliers for the benefit of own production components, Goodway also built a 70,000 m2 plant in Wujiang. Thanks to such a rich infrastructure and continuous development, Goodway is one of the top Taiwanese manufacturers and exporters, which is recognized all over the world.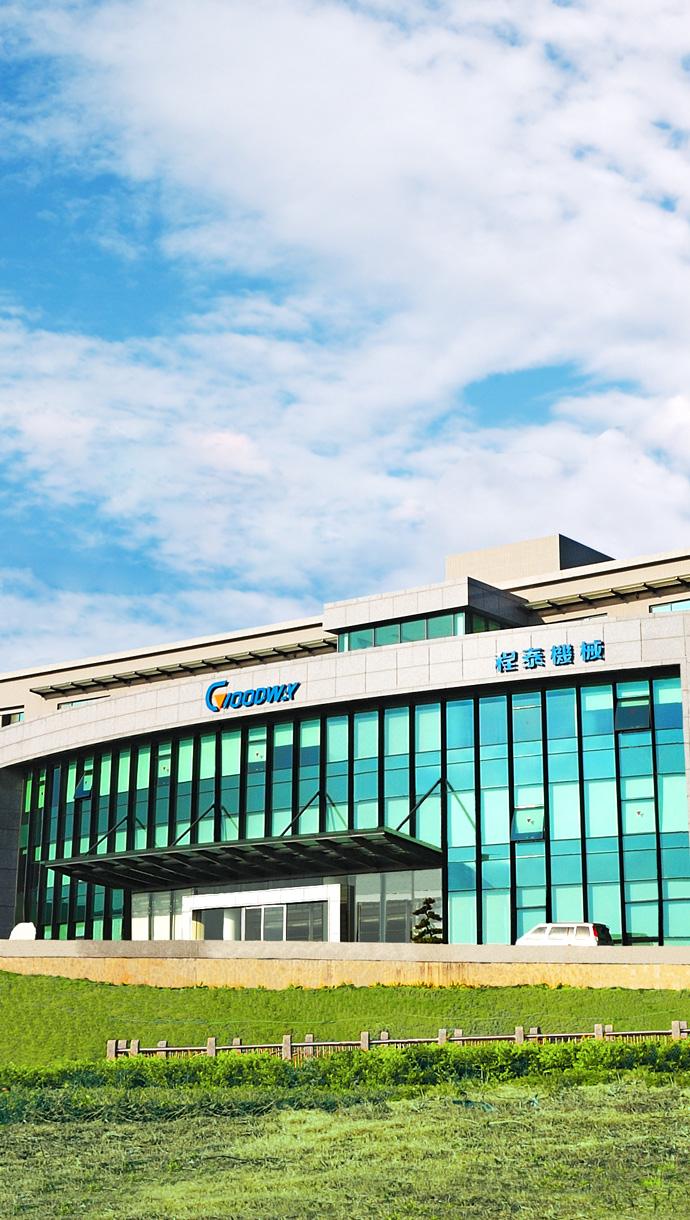 The Goodway company has international potential and aspirations, its ambition is to remain in the top row of global suppliers of CNC lathes. For this purpose, it assimilates and compiles the most effective long-term methods of production and design management. Goodway cooperates with international institutions and authorities from various fields of technology. However, it remains true to its Taiwanese roots. The effects are visible in the continuous development and expansion of the company with new production plants, regardless of variable external influences. In line with the Taiwanese maxim: "When we are no longer able to change a situation, we are challenged to change ourselves."
As a consequence of the company's policy focusing on continuous, rational development, Goodway is able to offer customers the most modern solutions, ideally suited to their needs, while maintaining attractive costs.